BRYCE CANYON & HOODOOS
The columns (Hoodoos) were believed to be the transformed bodies of warriors who defied the gods
ORGAN PIPE CACTI
Arizona is famous for its Saguaro cacti – but less well known is the Organ Pipe.
This reserve near the Mexican border features both types.
WATERHOLES SLOT CANYON
In Northern Arizona is an area known for its slot canyons (best known is Antelope) which start out as cracks in the sandstone and can then be enlarged by the infrequent flash floods. This flooding can carve out steep sided canyons and has in the past caught unwary travellers who have been unable to climb out in time.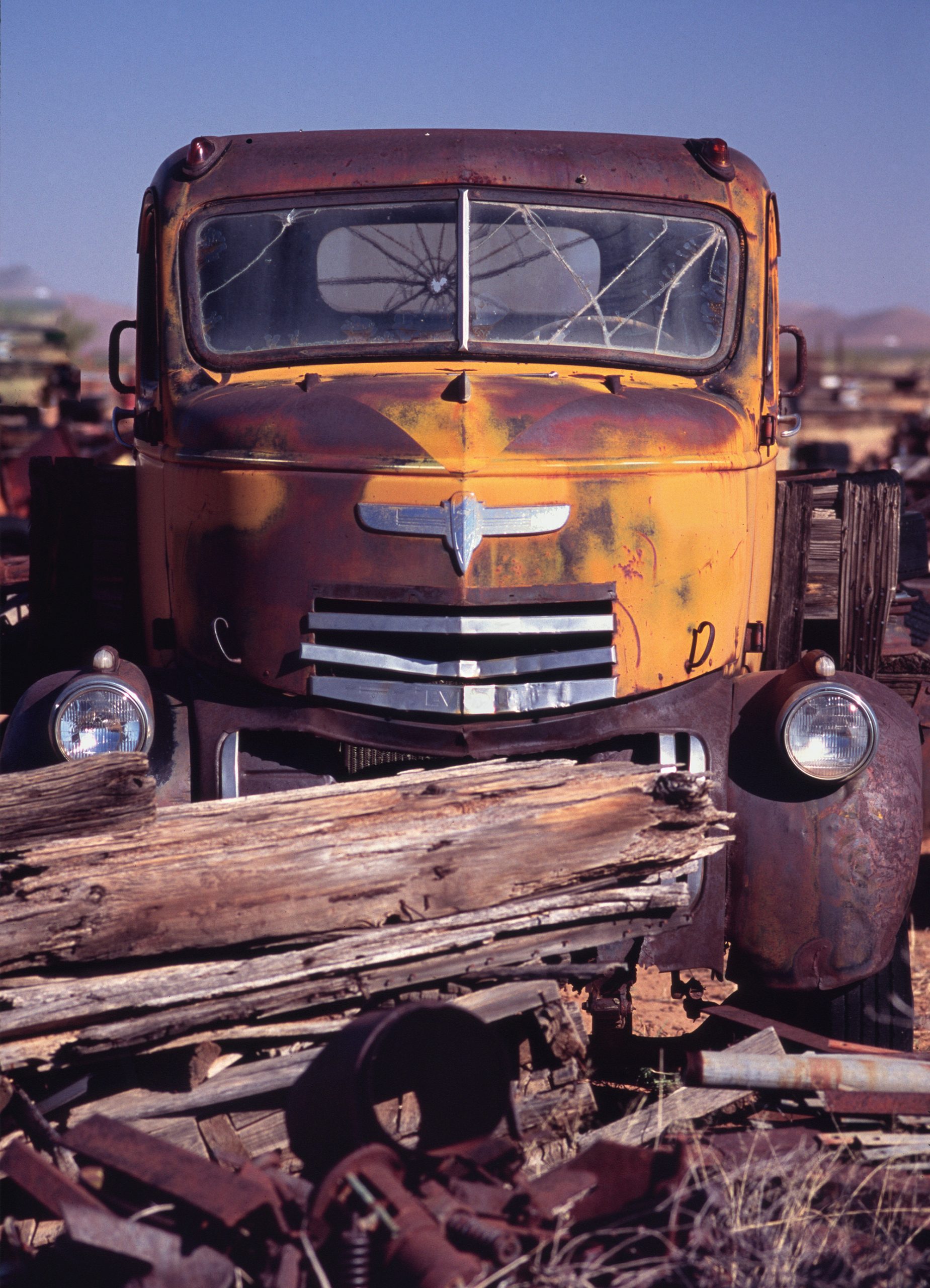 BOB'S CHEVY
Bob was a Navaho farmer who grew pecans.
In the yard behind his house was an acre of worn out machinery including this old Chevy truck transformed by desert patina into rich orange and browns. Very low rainfall means metal doesn't rust in the normal way
PAINTED DESERT
Over millennia the infrequent rains in Arizona have eroded the topsoil revealing what once was an ancient seabed. Each of the colours is a different mineral.